Jawaharlal Nehru Port Trust (JNPT) India's No.1 Container Port celebrated the 71st Independence Day by hoisting a 45 meters tall 24-hrs flying Indian National flag on its shores.
Shri Anil Diggikar, Chairman, JNPT inaugurated the majestic flag in the presence of Shri Neeraj Bansal, Deputy Chairman, JNPT along with other senior officials.
JNPT today inaugurated a flag mast 45 mtrs high, next to the office which is on a hill of 31 metres height giving it a total altitude of 76 metres. At that height ships calling in at all terminals, anchorage and near shore can see and admire the Indian National Flag.
The flag measuring 45 feet by 30 feet is made of a special polyester material with nylon webbing that will ensure the flag keeps fluttering through all seasons. Flag hoisting ceremony followed by Guard of Honour was conducted at the JNPT administration building.
Speaking on the occasion, Shri Anil Diggikar, Chairman, JNPT said "JN Port is the first Indian Port to cross 4.5 million TEUs mark in the Indian port's history. He also highlighted the progress made on the various development projects like SEZ, Dry Ports along with CSR projects like Jalyukt-Shivar Yojana and Mukhyamantri Arogya Marathon where free health check-up is being conducted in Wardha region.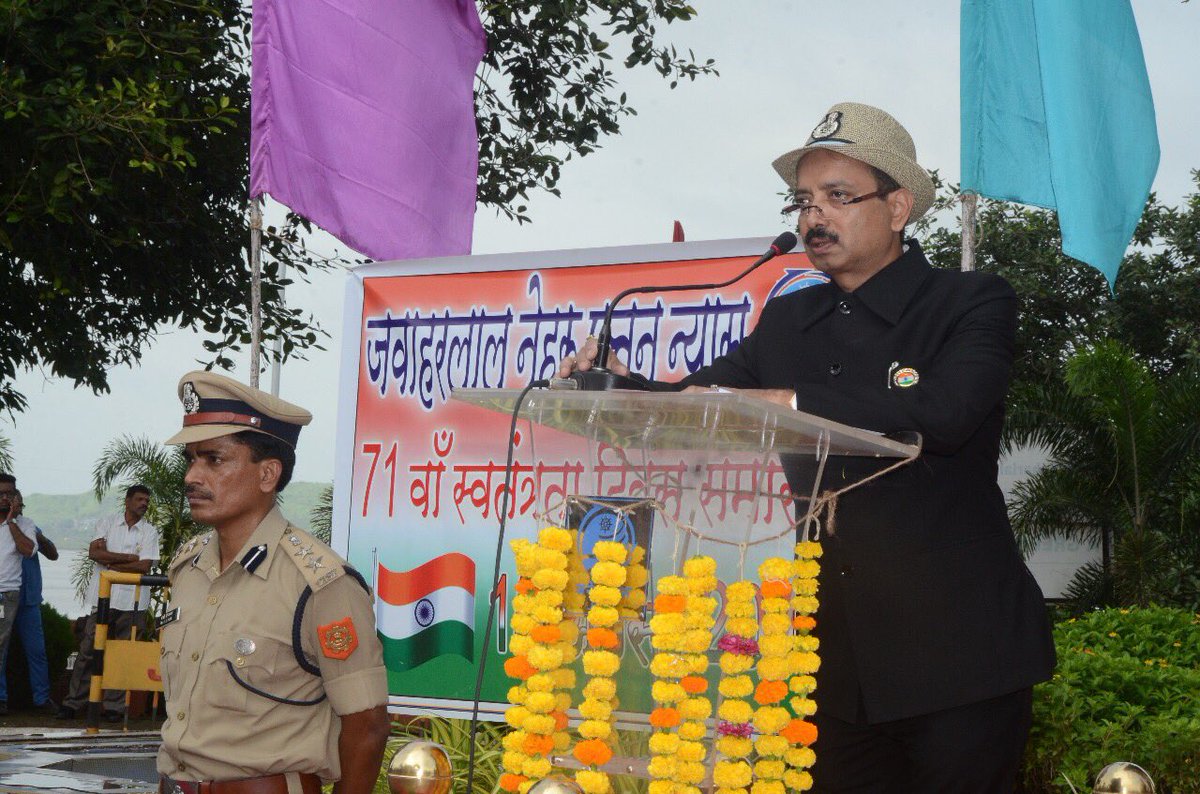 Shri Diggikar felicitated and thanked CISF officials for their contribution in port security.
The function was attended by JNPT officials, staff, students of JNPT schools, CISF personnel.
Shri Anil Diggikar, Chairman, JNPT addressing the audience at the flag hoisting ceremony to celebrate India's 71st Independence Day at JNPT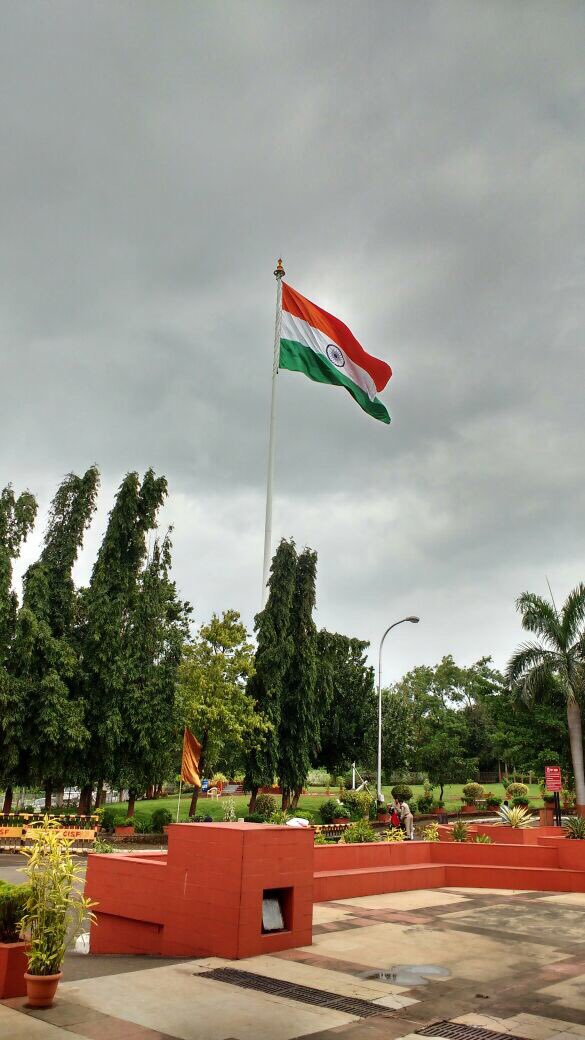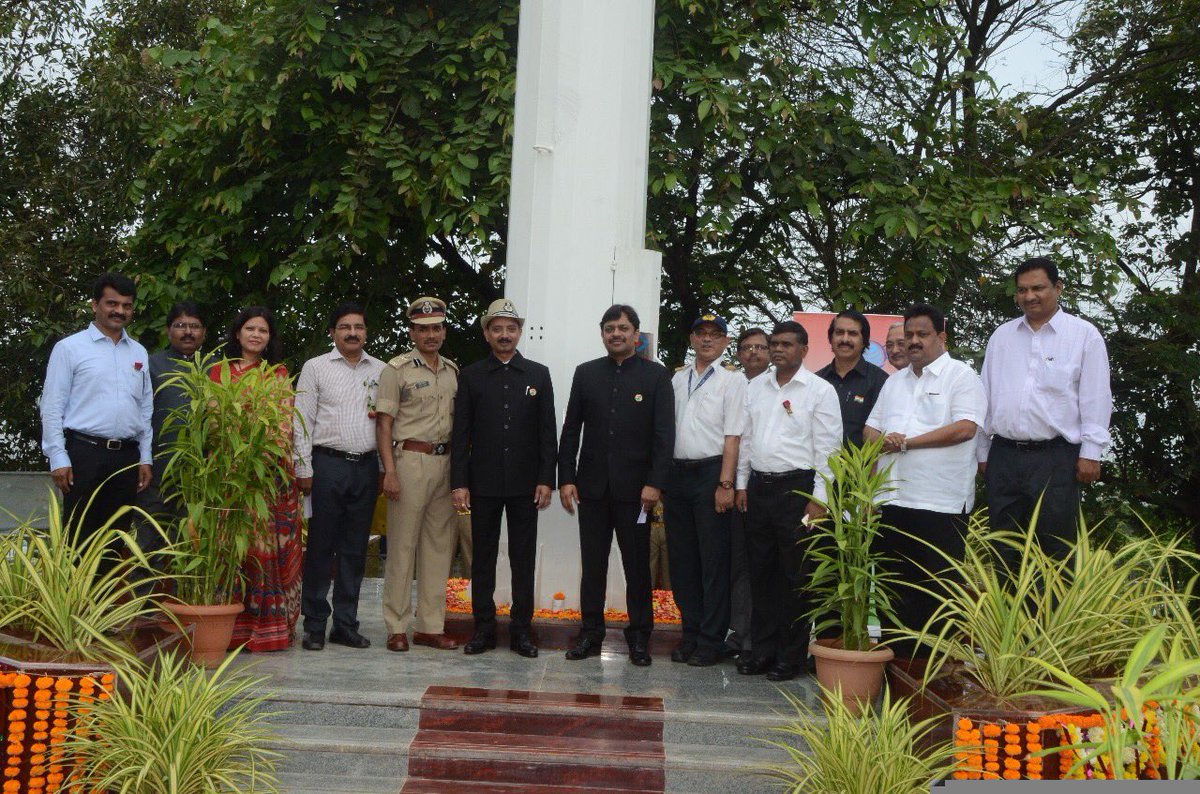 Source: Press Release